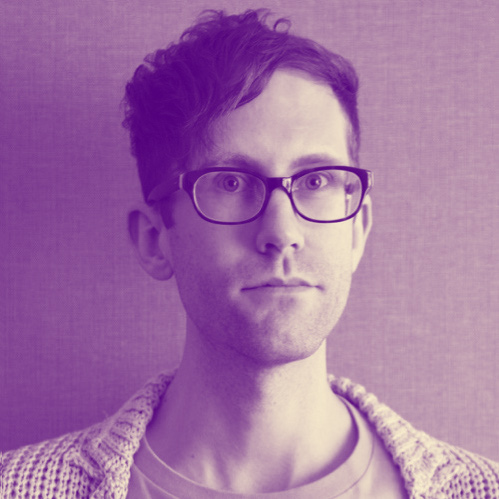 now
Facebook. In May 2016 I came to Facebook's Interfaces team to design design systems.
The Omni Group. I led User Experience at this maker of maxgood Mac and iOS software from 2004 to 2016.
UX Launchpad. A one-day design class that I help develop and teach.
UX Launchpad Book. I am deep into writing my second book, a general software design course. This time around it's web-first, written on my own terms, and great fun.
Dramatickers dot com is an unofficial English-language fan site for the Japanese band Clammbon. I've translated many of their songs from Japanese and subtitled both of their films.
Creative writing. I have a long-running secret fiction writing project which is not linked from anywhere and which you will never see! But it is out there. And I'm taking credit for it right here.
2013
Heck year part 2. This is the year that really taught me to get things done. Somehow successfully balanced finishing grad school, finishing my book, writing a rush update to my book for iOS 7, shipping four hugely redesigned apps, multiple personal tragedies, and the longest stay in Tokyo since 2002.
Learning iOS Design is a red book I wrote. It ended up as a full course in software design that happens to use iOS for its examples.
Grad school. I got me a master's degree in Human-Centered Design & Engineering from the University of Washington.
Project Metafalica. A bunch of us fans created an all-new English version of the PS2 game Ar tonelico 2. I worked on the style guide and translated Chroche's Cosmosphere and Frelia's Binary Field from the Japanese script.
3D modeling. Every few years I come back, to see if it has become a sane pursuit. Cinema 4D, then Blender, and most recently Modo. Maybe again when we're hand-sculpting in VR environments.
2007–09
App Store. I was there, man. WWDC 2008 in particular was a heck of an inspiring and creative time. OmniFocus for Mac and then OmniFocus for iPhone, which even won an Apple Design Award. Japan trips VIII and IX.
Soft Landing was a cute space shooter / visual novel hybrid I made from scratch with Julian Lancaster.
Helpify. A tool for turning OmniOutliner documents into Apple Help Books.
I built an arcade stick controller from parts and wood for playing fighting games.
Bass tabs. Sometimes I try to figure out how to play obscure songs on the bass, and document my findings.
I ran half of a two-DM 4th Edition D&D campaign in an original setting, played in a theater with projected digital maps. In the other half, I played Cross, a Tiefling paladin with monarchial aspirations.
2005–06
Build build build. Accidentally fell into my dream job as UX Lead at the Omni Group. Shipped some Mac apps. Learned a lot about making software. Went to WWDCs and Macworlds. Blogged a lot, wrote a lot of code, failed at NaNoWriMo, passed the Japanese Language Proficiency Test Level 2, saw a Stevenote in person. Japan visits V, VI, and VII.
I ran a 3rd Edition D&D campaign using adapted 2nd Edition rules from the wonderfully surreal Spelljammer setting.
Greeneyes. From 2002 to 2005, I wrote and published a webcomic about genetically-modified kids living on Mars in the 23rd century.
2004
Seattle. Moved across the country at a moment's notice in an attempt to get hired by The Omni Group. It worked! We shipped OmniWeb 5.
You Are Drawing! From 1999 to 2004, I ran the online comic-creators community URD Collaborative Manga, which eventually overtook the whole URD name. It was really fun to hand-code a huge community site with reputation systems and studio affiliations and a comic-reading interface… and I am glad I never have to do it again!
Badass Name Generator. It is remarkable how many names in marketing and fiction could have been created by it.
2003
Nocturnal year. Worked the night shift monitoring batch processes and mainframes. Stayed sane by replacing all my Perl knowledge with Python and pretended I was still in Japan by playing lots of imported Dreamcast games.
1997–99
Played in a punk rock band around Chicago. Built my first website. Joined a close-knit online artists' community that still chats every day. Built websites and databases at a dot-com-bubble electronic trading company and other companies on the Chicago Board of Trade. Little from this era survives on the web today… thankfully.
Now you're at the bottom of my web site.