2112
April 12, 2007
2112 is the reason I started to listen to Rush; 2112 is the first CD I ever bought; 2112 is the first thing I put on any new piece of audio equipment; Rush2112 was my AOL screen name; 2112 is what I'll always remember how to play on the bass; 2112 is my favorite piece of music.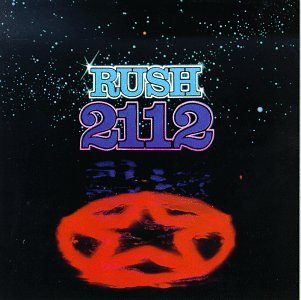 Rush
When I was a little kid, my cousins and I made a lot of movies with my dad's camcorder. One night I was planning some new video project, and I asked my brother Joe for some futuristic-sounding music. He immediately suggested 2112, lauding its awesomeness. I don't remember what became of the video, or if I ever even made it. But I remember that when I bought my brother Pete's old CD player, I went down to Joe's room to borrow this 2112 thingy and see what the fuss was about. I listened to it over and over again. Then began the era of going down to Joe's room every few days to swap for another Rush CD.
Yeah, 2112 started me on the road to really caring about music, to playing music, to reading Ayn Rand and caring about philosophy, to being the guy I ended up being all through junior high, high school, and beyond.