Cover Flow's transparency detection
November 5, 2007
Mac OS X's new Cover Flow feature seems to be doing some interesting analysis of your icons. Normally a Mac OS X icon has a shadow below it; if the icon were drawn normally, there would be a gap between where the main element of the icon ends and its reflection begins. Instead, Cover Flow apparently analyzes the bottom of your icon, looking for the beginning of pretty opaque pixels, and then cuts off everything below them. In most cases, this results in finding the bottom of the icon's imagery and chopping off some shadow: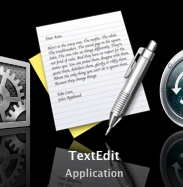 But in other cases, where icons actually use transparency in the icon elements, it can go wrong: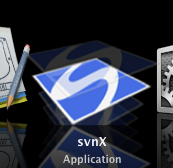 If it weren't for svnX's transparent icon, I never would have realized what was going on to make the reflections match up.