Disappointment Manifest
January 1, 2007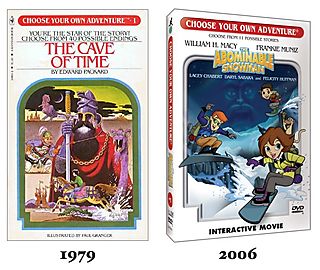 How to ruin everything good about a classic, captivating package:
Take all flat elements (borders, logos, titles) and make them 3D.
Replace detailed, compelling illustrations with shapeless cartoons of kids wearing dopey smiles.
Make a bunch of the design elements bust out of the frame that contains them in an attempt to make them look more "dynamic".
Add a goofy anthropomorphic animal.
Somehow incorporate extreme sports such as snowboarding.
Bonus: render the cover at an angle, again, to be "dynamic".