Exit… Stage Left
April 18, 2007
I don't listen to live albums very much. Probably not nearly as much as I ought to. I think the listening demands a bit more interaction: the premise is to simulate a concert experience, but that's not something I generally want to do while working, which is what I'm generally doing while I listen to music anymore. Misusing the word "anymore" like that is fun. I think it's going to catch on.
I have even gone to the trouble of excluding live tracks from my elaborate iTunes playlist scheme. I don't rate them. Live albums need to be listened to in their entirety, at a time when you have decided that you'd like to listen to a live album.
All of that aside, this is one rocking album. It'll be hard to judge whether I like this one better than Different Stages, which was my most-listened-to album for a good while. The version of La Villa Strangiato at the end has been one of my favorite pieces of music ever since I found myself home alone one day flailing around wildly to Geddy singing his nonsense syllables, or nursery rhymes, or whatever it is.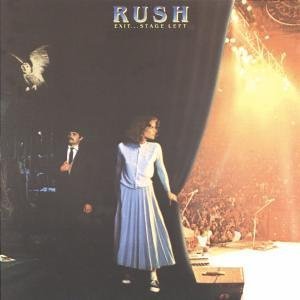 Rush