Grace Under Pressure
April 20, 2007
This is probably the best Rush album cover. Hugh Syme has been working with Rush to design their album art since Caress of Steel in 1975.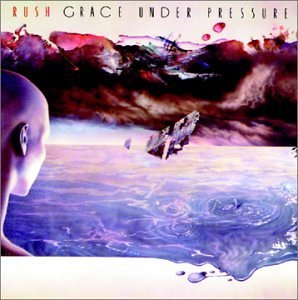 Rush
Man, is this album bleak. I think this is the darkest Rush album, which rarely occurs to me because the cover is white and blue. I can't separate the sound of the songs from the look of the package.
The high point for me is Alex's crazy little mini-solo in "Kid Gloves".