Hemispheres
April 15, 2007
Here's the first of Rush's plural-noun titled albums. Off the top of my head, I can think of five other albums named after plural nouns. Wait, six.
They always seem to work this way, but especially on this record I imagine them sequestered away in the studio, crafting these monstrous yet precise songs without any regard for what anyone else might think of them.
I have bought several of the digitally remastered albums, but for some reason, I never got around to buying this one. It's a shame, because the tape hiss is audible throughout much of the music.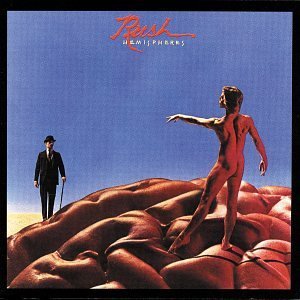 Rush
I used the end of "Hemispheres" as my high school yearbook senior-year parting message:
Yeah, I bet you can guess how popular I was back then…