I Knew It!
February 2, 2007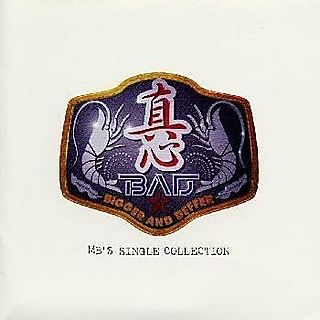 B.A.D.(ビガー・アンド・デファー)~MB's・シングル・コレクション
真心ブラザーズ
I started listening to Magokoro Brothers because of the excellent cover of their song "Summer Nude" on clammbon's LOVER ALBUM. I picked up their greatest hits album in Tokyo last week, and I've fully enjoyed listening through their history. There's one song on there, "Kimochi E-Family Affair", which has a female vocalist on it who I could swear sounds just like a young YUKI. I was just searching around to find out who this YUKIesque singer could be, and, whoa, not only is it YUKI herself, but _she's married to the Magokoro Brothers guy! _I independently came to love both acts without having any idea at all that they were married to each other.
This is the latest in a bunch of cool random associations between musicians I like. Geddy Lee of RUSH invited Pearl Jam drummer Matt Cameron to play on his solo album, while Pearl Jam lead guitarist Mike McCready has snuck part of RUSH's The Spirit of Radio into his solo when playing in Toronto. Mito from clammbon has produced and played bass for YUKI. The same keyboard guy has played on stage with clammbon and Shiina Ringo. Robert Fripp of King Crimson has played with Peter Gabriel and Tool. And so on, and so on.