Moving Pictures
April 18, 2007
When this album came out, I was a 1cm long embryo! Yeah!! My first Rush album! I like to think that my Mom walked past my oldest brother's turntable that was playing Tom Sawyer, and my destiny was sparked.
It's totally possible that the reason this album seems a bit unique compared to the ones before and after it is because the packaging is darkly colored. The previous few albums and the following few albums albums have a generally light-colored packaging scheme, while this one is black and red. I think the packaging actually has a pretty strong effect on my overall perception of an album; whenever I think about or listen to a particular song, the album cover and liner notes are always there along with it in my head.
For a few minutes today, I tried to make myself recognize how weird it is to have a hit single called "Tom Sawyer". But for me, that name is so much more strongly associated with the Rush song than with anything else that it only seems natural.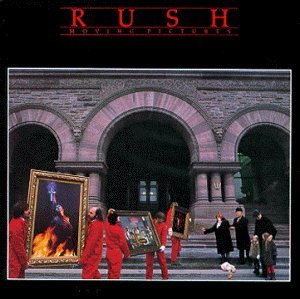 Rush