Presto
April 27, 2007
I kind of fell off my ritual, there… I assure you it has nothing to do with illegitimate copies of the new Rush album circulating on the webs! >:O
Presto is probably my favorite album, by anyone, of all time. Also, probably the Rush album it took me the longest to get into. I still remember the first time I tried listening to it, for some reason. It was in the basement, outside my brother's room, on one of the disregarded old armchairs down there, on my beyond-cheapy GPX portable CD player that I got for Christmas. I remember not thinking very much of it at all.
The next time I really paid attention to it was on some trip with my family; we were staying in a hotel somewhere, and I spent the evening in the lobby reading Dune and listening to Presto. That time it really made contact with my brain just right, and I've treasured it ever since.
That so many people overlook this album, and that even the band themselves rarely play anything from it in concert, probably help my personal attachment to it, like it's a masterpiece just for me.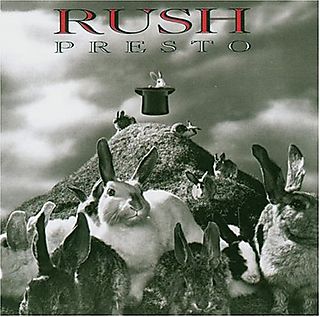 Rush