Signals
April 19, 2007
Here's one album whose lyrics still surprise me with their sophistication. I think this is the beginning of a golden lyrical age for Neil Peart. Check this out, from "The Weapon":
_Can any part of life be larger than life?_ > > _Even love must be limited by time_ > > _And those who push us down that they might climb_ > > _Is any killer worth more than his crime?_ > >
Signals is packed with this kind of stuff. The songs stop being any longer than six and a half minutes, but start containing more reflection-worthy and life-applicable substance than any of the old 20-minute epics.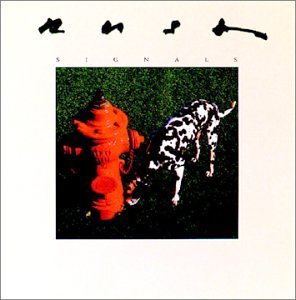 Rush