Snakes & Arrows
May 2, 2007
My first listen of this album ended up being in the bathtub. I had just a bit of spare time left in my day, and I still hadn't gotten in the bath, so I brought the iPod with me. When I listen to a new album from musicians I have a history with, I get the atmosphere of the album pretty well, but the songs usually sound homogenous and flat and kind of jumbled together, so that I can't tell any two of them apart. This album sounds dire and forlorn, with a kind of haunted suggestion that, well,
_We can only grow the way the wind blows_ > > _On a bare and weathered shore_ > > _We can only bow to the here and now_ > > _In our elemental war_ > >
It only took a couple of listens before the individual songs' personalities came into focus for me, and I was singing them to myself. Lines that at first seemed flat or clichéd ended up hovering in my mind as subtly powerful images. This sounds unduly dramatic, but it really feels like I have a new way to look at the world, now. My cousin Steve and I often quote relevant Rush lyrics to each other at significant moments, somewhat in the way that Christians recite Bible verses. So, in some small way, it's like book number 18 was just added to our Bible. Of course, this is a darkly appropriate metaphor, considering how bitterly this whole album treats religious faith.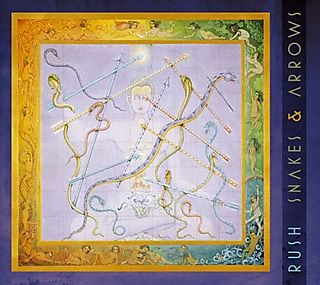 Rush