てん、
May 21, 2007
When this album came out, I was living in Seattle, getting used to my new job. I checked with the folks at the local Kinokuniya about whether they'd have the album, and they said they would. Moving to Seattle meant having physical access to stores where I could buy the music, comics, and video games I'd come to love in Tokyo. It's nice to be able to walk the aisles, looking at what's new and popular right now. At the same time, the atmosphere is just a facsimile of the various nichey shops that I frequented in Japan, so it's kind of like trying to sate an appetite for sushi by buying a prewrapped box at the grocery store.
Anyway, the Kinokuniya turned out to be lying; they weren't getting the CD in stock. So I went on iChat and talked to my roommate from when I lived in Nakano: "Can you pick up a CD for me?" Half an hour later, he came back online, "got it." I wanted to ask him to rip the CD and send me the files, but he'd done enough for me already. I had to wait.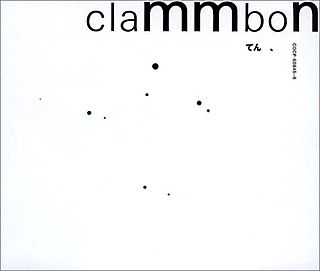 クラムボン
If you add up listens between the two differently-mastered discs, this is strongly my most-listened-to album of the past three years. The music is even more experimental, the lyrics are even more introspective, and the execution is even more direct and unrefined. The subtlety is there, but the main message is right out front: We want to rock out together. We want to emit positivity. We want to hold on to our impressions and memories.