The Difference, Part 3
December 1, 2008
Another fine example of The Difference between games I can enjoy and ones I can't made itself apparent in Penny Arcade today.
First, some kind of alien head bust that's apparently the hot new physical manifestation of Gears of War fandom. I'm actually loath to add this to my Vox image library, so I'm linking to a copy of the picture elsewhere. I don't understand why anyone would want this object in their home.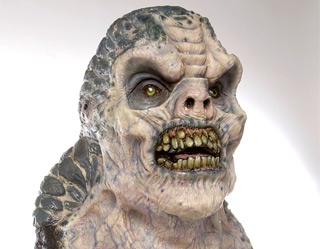 Now, the new PVC of Chroche Latel Pastalie, of Ar tonelico 2. I'm actually checking Amazon every other day, waiting for some seller to offer a preorder so that I can use my birthday gift card to get her. This is a character I've spent months coming to know and appreciate. I am sure that plenty of people wouldn't understand why I'd want such an object in my home. But the way I see it, if I only have so much time and attention to spend, I'm going to spend it on something beautiful.