Vapor Trails
May 1, 2007
This is the Rush album that I most strongly associate with a certain time in my life: it came out while I was living in Tokyo. I actually picked it up a couple of days before the official release date; Japan doesn't seem to care too much for release dates when it comes to imported CDs. I picked it up at Tower Records in Shinjuku, carried it back to my friend's apartment in Nakano, and put it on his stereo system. I remember the feeling I got then, the feeling I still get whenever I put on a brand new album by any artist I care very much about, that it wasn't nearly good enough. I worried to myself, oh no, could they have finally lost it?
Of course, within a few days I was convinced that it was the best thing they had ever recorded. I listened to it on my MD player every day as I walked 20 minutes from my house to the local train station, on the train into the city, transferring to the Yamanote line at Gotanda, transferring to the Chûo line at Yoyogi, and walking 20 minutes to my university campus.
When I hear the lyrics from "Ceiling Unlimited",
I'll always think of crossing the big intersection by Yotsuya station with my headphones on. This whole album conjures up such images of walking around Tokyo in the summer.
I always thought, though, that listening to this album was somehow stressful, somehow tiring. As it turns out, pretty much everyone including the band agrees that the recording is hopelessly distorted, damaged, awful. For some people, it's unlistenable. For me, I still love it, but it's tragic that such brilliant songs were so polluted.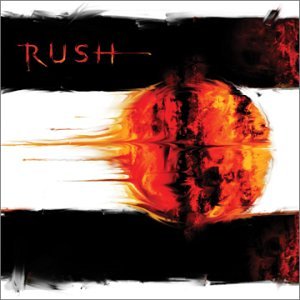 Rush